SWEDISH CLASSICAL DRESSAGE
Lars Holmberg and Ulf Wadeborn
A United States Young Horse Team Member and a USEF 'S' Judge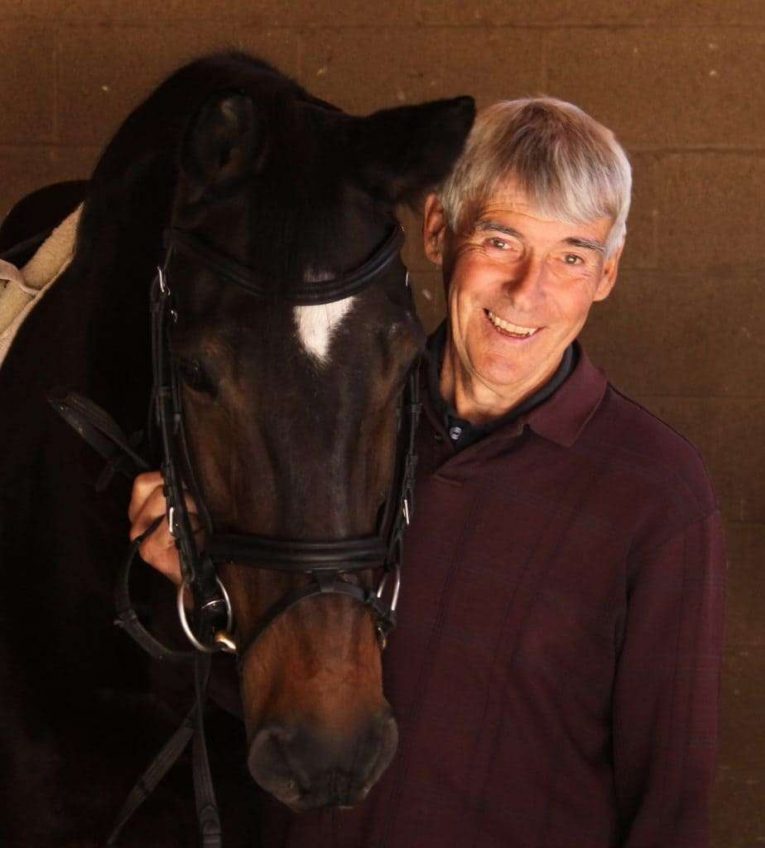 Dressage Trainer & USA Young Horse Team Member
The founder of Holmberg Dressage, Lars is a 45 year veteran of the equestrian industry, a native Swede and a naturalized US Citizen. Trained at Strömsholm, the Swedish National Riding School, Lars has also worked with such renown riders and trainers such as Bo Tibblin, Hans-Helge Rasmussen and Lars Parmler. As a part of his international education, Lars spent 6 months training in Germany with Liselotte Linsenhoff.
In the early 1980's, Lars was asked by the late Lillian Van Dahn, of Van Dahn Dressage, to come to California and work at as her assistant. After a successful 3 1/2 years stay with Van Dahn, Lars ventured out on his own to form Holmberg Dressage. Since the initial formation of Holmberg Dressage in 1990, 1992 turned into a year of expansion as Ulf Wadeborn joined Lars to form (HWD). Lars has started and trained multiple horses through to the FEI level with good results, including winning the SWANA association Horse of Year for Intermidare I.
In 2007 Lars was honored with being named a part of the USA Team to compete in Verden, Germany with his young approved Danish Stallion Mix Max. There the pair placed 11th in the Mini Final.
Lars is presently competing with a new horse named Flirtini, a Swedish Warmblood mare, owned by Lars and breed by Ulf Wadeborn.
To date, Lars has trained and shown more than 30 horses with an impressive 119 shows. Lars is available for clinics at your location.
Lars is a member of the USEF, USDF, CDS, DASC, Swedish Warmblood Society of North America and Swedish Dressage Ring
Dressage Trainer, Clinician & USEF 'S' Dressage Judge
Ulf Wadeborn is a native of Sweden with an extensive equestrian career. Ulf originally came to California on vacation with friend and long time trainer Bo Tibblin and long time friend and associate Maria Torwald. What was supposed to be vacation turned into a partnership offer by Lars. With a background in jumping and dressage, Ulf was educated at Strömsholm, the Swedish National Riding School, and has worked with Bo Tibblin, the former head of dressage training.
Prior to him coming to the United States, Ulf worked for Strömsholm, in the capacity as Head of Stable Management, and more recently as a riding and training consultant for the Swedish Equestrian Federation. Besides competing in both jumping and dressage competitions, Ulf is a certified 'R' rated judge within Sweden and he has been awarded his 'S' USEF judging license in the United States. Ulf is a board member of SWANA (Swedish Warmblood Association North America) and he has also become a breeding judge within Sweden.
Ulf is available for individual consultation on horse sales, training, on-site clinics and judging .
Ulf is a member of the USEF, USDF, CDS, Former President of Swedish Warmblood Society of North America and Dressage Swedish Ring
Dressage Talk: Southern Blues Equestrian Center
Holmberg & Wadeborn Dressage was started in 1990 by Lars Holmberg, a native Swede and naturalized USA Citizen.   He had a vision of creating a European like training barn, using the same classical training techniques that he learned in Germany and Sweden.   HWD is that barn.  Each student is assisted with the care of their horse, but the majority of the work, including self grooming, must be done by the student.  In this way, you get to know your horse and develop a communication and connection that transfers over into the riding.
*Middle Ranch Board, Feed, Shoes, Vet care are all to be covered by owner and are additional
What Clients have to say...
We've been honored to train a wide variety of clients with an equal variety of  horse talent.   The goal is for you to learn, grow and become self-reliant. Then we have done our job right.
Former Student
I flew my horse to CA from CO to be in training with Ulf and Lars. Very talented, humble, kind teachers. A privilege to be taught by them. The facility is gorgeous, very peaceful energy.  I'll definitely come back.
Former Student
Kind, knowledgeable and inspiring environment, trainers and staff. My time there will always be one of the highlights of my training.
Professional Trainer
Excellent training and coaching. I trained with Ulf & Lassa for over 15 years
Student
They are the best! Really hard to find such top class instruction with a great group of people. So happy to be a part of HWD
Former Student
It was a privilege to be taught by them.  Great people and friends.
Former Student
Lars & Ulf took me from a adult just learning to ride, all the way through FEI on 2 different horses.  I will forever be grateful for the top notch training they gave me that still guide me today while I am on my own.